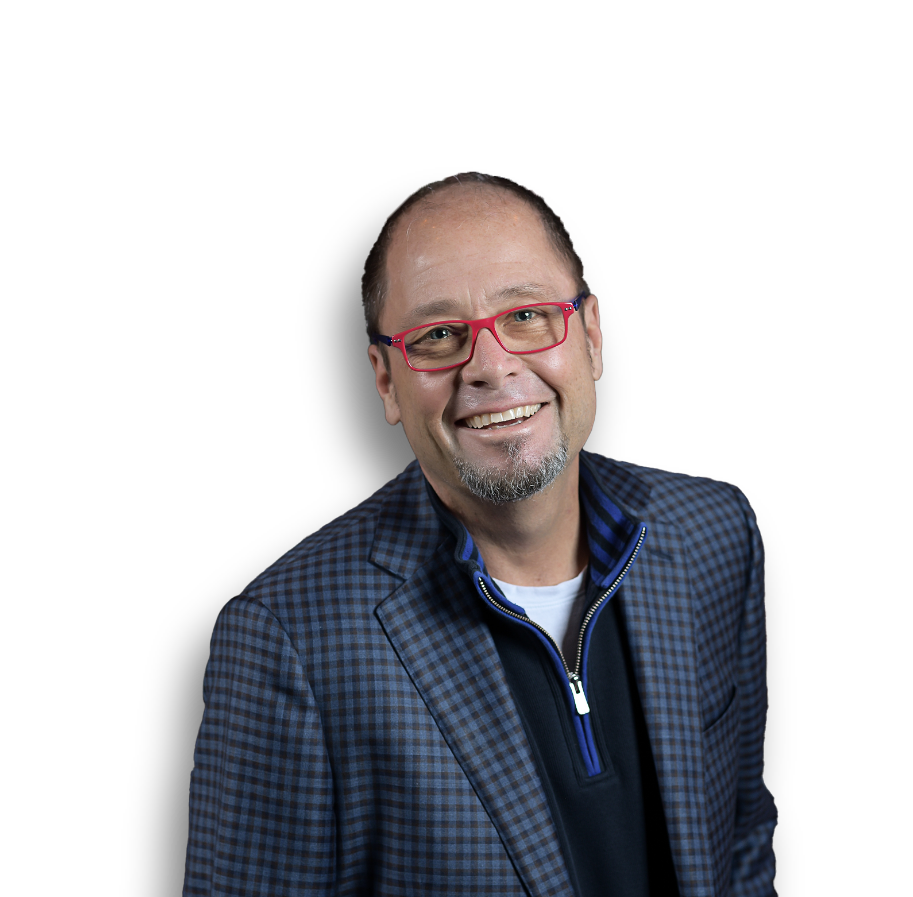 Excellent recruiter, developer of talent, revenue creator…and I'm hilarious – just ask me!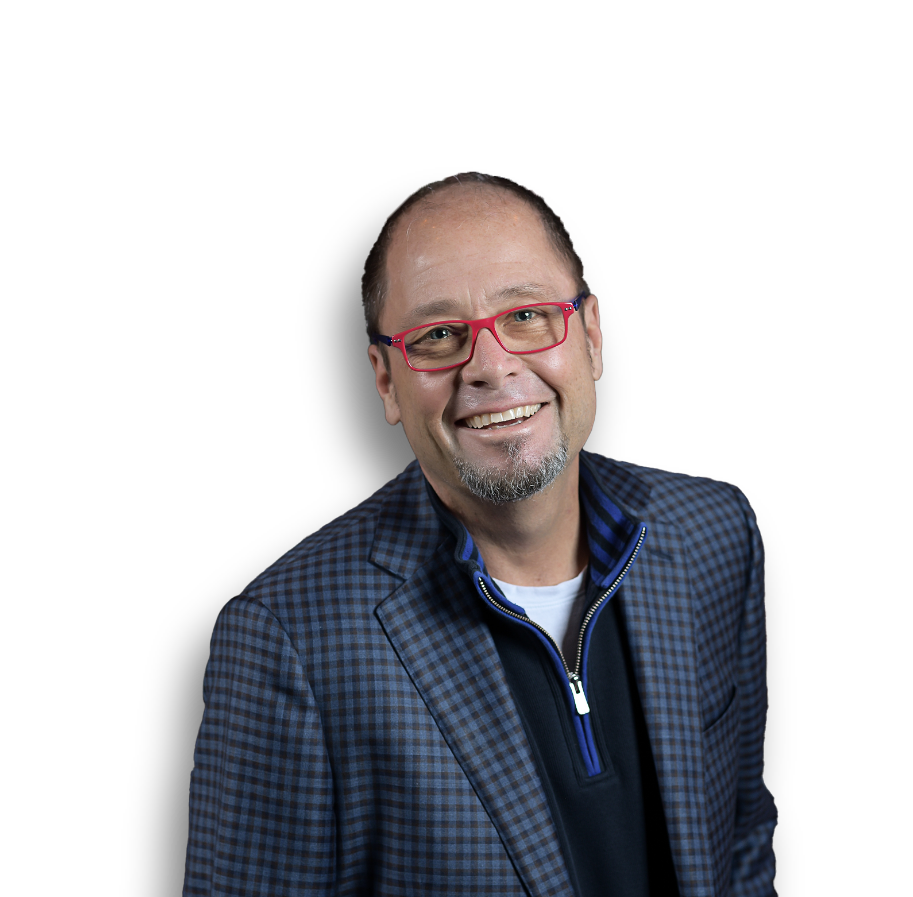 Global Alliance And Channel Executive
Excellent recruiter, developer of talent, revenue creator…and I'm hilarious – just ask me!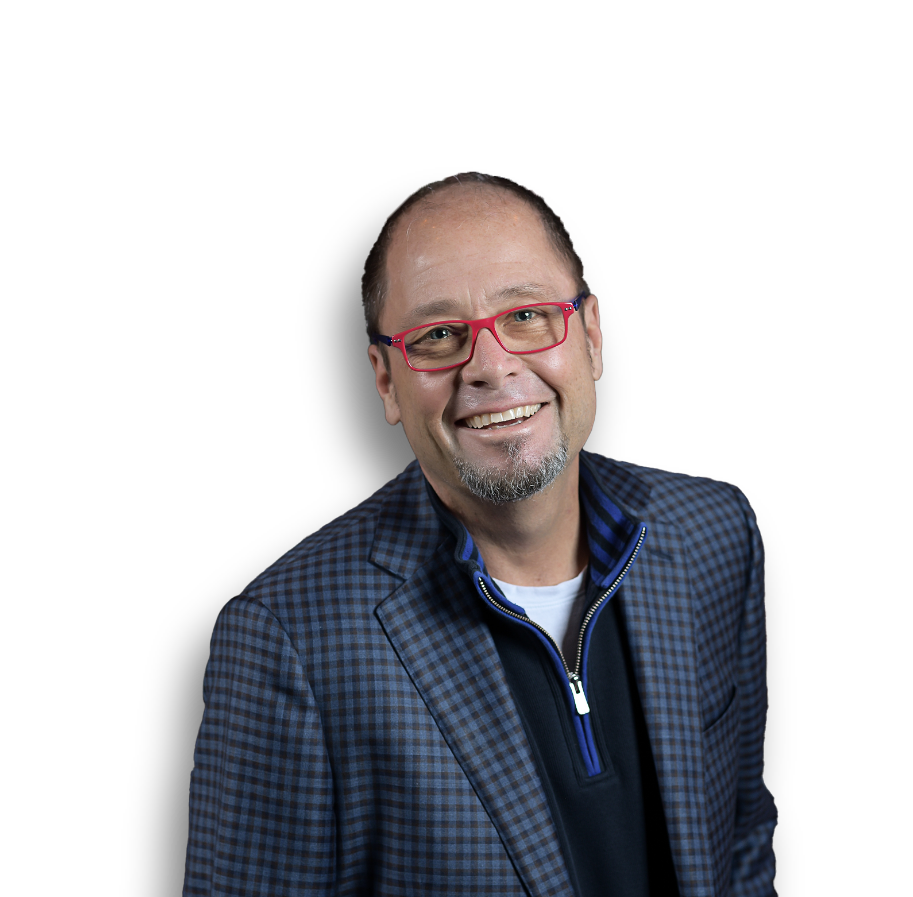 01/
Exceeded Year 1 commitments within 8 months at Pindrop, generating $52M pipeline activity and $8M closed business from $0 starting point as VP of Global Partners & Alliances.
02/
Won an unsolicited RFP for $100M for RingCentral.
03/
Generated $10M in revenue in 18 months by building partnerships with multinational corporations like Oracle, T-Systems, Colt, and TenCent as VP of Global Strategic Alliances & Partners in PGi.
04/
Negotiated and developed the 5G private LTE solution adopted by T-Mobile, leveraging blockchain to improve payment transfers at a lower cost than competitors in Syniverse as VP of Global Strategic Partners.
05/
Founded Tascosa Consulting, delivering consulting services to Dutch billing software developer Calvi, and developing an innovative go-to-market strategy for Yagna.
06/
Increased revenue by over $100M and managed teams of up to 800 employees with full P&L responsibility of $1B in multiple roles, including VP of Global Partners & Alliances at Pindrop and VP of Sales, Direct & Indirect for ISV market at CenturyLink now Lumen.
"Nothing in the world is worth having or worth doing unless it means effort, pain, difficulty…"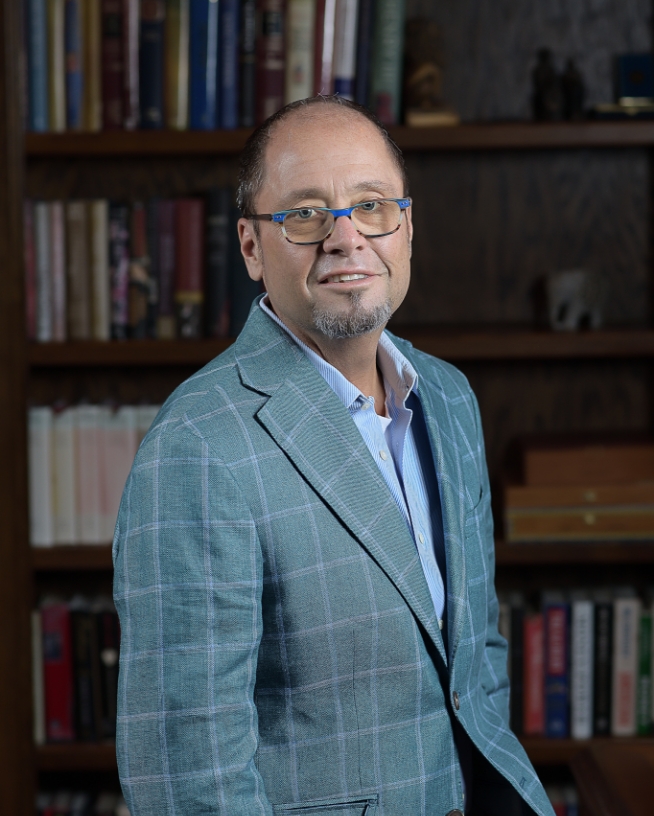 Howdy y'all! My name is Gahn Lane, and I'm a sales and channel leader who's all about collaboration and growth.
I've had the privilege of working with some of the biggest dogs in the biz, like Google, AWS, SK Telecom, and more. I've held leadership positions at Pindrop, PGi, Syniverse, CenturyLink, Westcon, and Nortel Networks. I've done all kinds of sales – from direct to channel, SaaS to Cloud, Terrestrial to Wireless, Software to Distribution, and Proservices. If it's sales-related, I've got it in my bag!
But it ain't just about sealing deals for me. I also love building and leading expert teams to accelerate business results and scale global strategies. I've managed and led teams of up to 800 professionals to plan and execute cutting-edge sales and channel strategies. These efforts generated highly profitable outcomes and uncharted levels of success.
My latest gig was as Vice President of Global Partners and Alliances at Pindrop. My team and I generated $52M in pipeline activity and closed $8M in business from scratch in less than a year. It's safe to say, we knocked it outta the park
I've also served as Vice President for Global Strategic Alliances and Partners at PGi, where I gained expertise in partnership development and amassed a network of C-suite contacts from working on six continents throughout my career. While working for CenturyLink, I merged three business units into a single team, leading to revenue growth that exceeded $1B annually.
I got myself an MBA in International Business from the University of Dallas and a BS in Business Management and Marketing from the University of Texas at Dallas. I'm an advisor to Yagna, an early-stage tech company, and have consulted businesses including Frontier, CBTS, Ingram Micro, and Calvi throughout my career.
All in all, I'm a revenue-building machine who's passionate about creating sustainable pipelines and optimizing brand exposure. I've won multiple awards and even made it onto CRN Magazine's People of the Channel: "100 People You Don't Know but Should" Recognition.
When I'm not leading the charge in the sales world, I'm kicking back with my family, rooting for the Longhorns, and cooking up the next big thing in global growth. Y'all come back now, ya hear?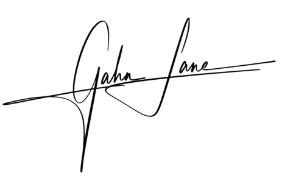 What Others Are A-Sayin' 'Bout Me'

Leader, problem solver, value creator, friend, mentor and team builder are a few of the many positive descriptors that can be used to describe Gahn. He is the type of person who truly cares about the people that come into his orbit. His ability to understand the perspective of all stakeholders in any given situation is unparalleled when compared to all the people I have met during my career. He makes positive things happen, regardless of the situation he finds himself. Gahn creates value."

"Gahn is one of the most talented mentors and motivational people I have ever had the pleasure of working with.
He has a gift for seeing the big picture and leading people with integrity. After all these years I still remember lessons that he taught me. "

"Gahn was my manager's manager however Gahn took the time to get to know my team and I when he first joined Centurylink to lead our ISV business unit. Gahn is a empathetic and thoughtful leader that is as authentic as good old fashion Texas BBQ. These are not buzz words that I use lightly - anyone that knows Gahn will speak to his authenticity and empathy for human relationships. Simply put, Gahn cares. This attribute helps him build win/win business outcomes and lasting relationships with customers, partners, people that worked for or with him and people that for some reason that just knows him. "

"Ridiculously relentless and change agent are two thoughts that come to mind when talking about Gahn. Few people have the opportunity to work with someone that truly make a difference in an organization. Those people that will stop at nothing short of achieving the goal, no matter how difficult the task. I have. I've had the pleasure of working with Gahn in a number of capacities. I've hired Gahn to: build out and run an ISV route to market; start from scratch a global strategic partner organization and I've worked with Gahn while he ran a global service provider business. All complex selling motions in complex environments. I was always impressed with the way that Gahn could navigate the relationship maze to get to the business drivers and business decision makers to get results. I particularly value Gahn's channel expertise and global ecosystem skills. A leader and a mentor, his people truly respected him and followed his lead. Gahn also brought a little fun a levity to the business and is a great storyteller….ask him about the Firetruck."

"Gahn is a strategist, a communicator, an action-oriented leader and an all-around great human being. Gahn and I have known each other just over a year as he and I collaborated with one another and across our organizations to develop a strategic partnership between Syniverse and Oracle. Gahn's thought leadership and creativity were the foundations for hypothesizing mutually beneficial SaaS strategies for our companies and his knowledge across industries/markets helped in defining the true value of a partnership between Syniverse and Oracle. He's fun and light-hearted but when it's time to go to work, Gahn is the first one in line...no matter the task. He would be a great asset to any organization focused on growth, business transformation or innovation and I look forward to the day we get to collaborate again!"

"I have known Gahn for over 10 years. As a senior sales executive and leader Gahn has the unique ability to work strategically and tactically to quickly drive topline growth for the firm. In every instance where Gahn has joined the fray his positive impact on growth (of the team and sales dollars) is immediately felt. Gahn is the consummate collaborator. I would categorize his leadership style as "hungry, humble and smart". He builds long-lasting relationships with employees, customers and partners, garnering trust in him and therefore the firm through his open and honest communication style and philosophy. On a personal level, I have enjoyed every moment we have worked together and look forward to working with him again in the future. In business there is nothing better than financial success built with great human beings. Gahn is one of those type of people. "

"Strategic collaboration is the phrase that comes to mind when I think about Gahn. I've had the pleasure of knowing Gahn for over a year as he worked with my team to shape and develop the partnership between Oracle and Syniverse. I was impressed with Gahn's ability to create mutually beneficial strategies for our companies, develop high potential relationships, drive deal strategy and define the value of product integrations. Gahn is a consummate professional, very outgoing and not afraid to think out of the box. He would be a true asset for any positions requiring executive leadership, innovation and focused execution"

"Gahn is very well known, and respected in the industry. He is also very dedicated to what he is doing, and always gets results. Team members enjoy working with Gahn because he is very collaborative, but light hearted, and makes what the team is trying to achieve fun to be part of."

"I had the pleasure of working with Gahn as he built a global partnership program from scratch at Syniverse. It was impressive to see something being built from the ground up, and within 6 months having global connections at huge, world-wide brands that had never existed before at Syniverse. Gahn led all this through his boundless energy, always saying yes, and positive attitude. It was hard not to be excited about being part of the process. Gahn is one of those truly good people, who cares about his partners and his co-workers like they were family. I can't imagine a more positive sales leader, and the best compliment I could give is that he is the type of person you want to follow and that you want leading important strategic sales/partner relationships. Highest possible marks in my book."

"Although it's been a couple of years since I worked with Gahn, I worked with him and Westcon from 2010 to 2016. Gahn sponsored us into Westcon and then helped Acme Packet build a highly successful channel for our market leading unified communications products. From negotiating the initial distribution agreement to advising us on how to attract and then select the best reseller channels for our company, Gahn provided his valuable expertise to us as our relationship grew in North America and later Europe. When Acme was acquired by Oracle in 2013, Gahn was instrumental in transitioning our partnership into the Oracle Partner Program while continuing to deliver revenue through channels. I highly recommend Gahn to help companies large and small to build and execute a successful go-to-market strategy to bring new or existing products to market. "

"I had the pleasure of working with Gahn during his time with Westcon-Comstor. Gahn is a truly skilled leader who inspires his team and the people around to exceed expectations and deliver the best customer experiences possible. He is as passionate about his business as he is knowledgeable. These traits create a winning formula for delivering results and increased customer loyalty."

"Gahn is a great sales leader who is driven to success and always is successful. He is versed in telecommunications, unified collaboration and hosted cloud, as well as more traditional technology solutions. He is successful due to his integrity and consultative approach to customers and coworkers alike. "

"As the VP of HR I worked directly with Gahn and his business unit. Gahn has a winning attitude that embraces a challenge and demands success. He develops the best out of every person on his team, promotes respect and shares successes. It was my pleasure to have worked with Gahn. I recommend Gahn Lane."

"I have worked with many talented high level executives in my career, but Gahn stands head and shoulders above them all. Gahn is unique in his ability to expand his laser like focus on the success of his company, with a refreshing approach to customer based solutions. Gahn's unbounded energy trickles down to all who interact with him. It was a great privilege to work for him. I will always remember and appreciate the high level of support he gave to his team, collectively and individually."

"I had many an opportunity to collaborate and support Gahn Lane with numerous small, medium and large accounts over the course of many years on an extremely complicated custom engineered portfolio. Gahn made my PLM role easy as he is pleasant, professional, technically savvy and blessed with the ability to turn complex features into customer benefits and return on investment. I always felt comfortable handling Gahn's customer escalations because I knew if he could not solve the situation himself, my assistance was indeed needed. Gahn repeatedly demonstrated and proved his talents to gain not only the trust of his customers, but, a long-standing loyalty as well often spaning multiple releases and even product evolution. I would most certainly recommend my colleague and friend Gahn Lane for any position he pursues in the future to exceed"

"Gahn was always very responsive and willing to think outside the box to resolve issues. His leadership on a very large and important customer/partner was crucial for our successes."

"I have worked closely with Gahn for over eight years and have been highly impressed with his work. Gahn has the drive and energy necessary to see complex business initiatives through to completion, guiding teams and clients through the entire process. He is both a team player and a dynamic leader, a professional who wins the respect of others through his integrity and unwavering desire to bring out the best in his teams. Gahn was an asset to the company and I believe he will continue to be so for whichever organization he is working. I strongly recommend Gahn Lane on professional grounds."

"Gahn was my vendor support on large capital equipment sales. He was always knowledgeable, provided timely support and was ethical in all areas of our partnership. Gahn handled pressure situations very well and was always available to strategize on the best solutions for the end user customer. I am confident that Gahn is an asset in any business relationship."

"I had the pleasure of working for Gahn on the AT&T HQ Channel Team at Nortel. Gahn is a true professional with the passion and energy to succeed. He works tirelessly to build extensive relationships within his account and team and has the proven ability to forge strong bonds. Gahn is a wealth of knowledge and is willing to think extraordinary over ordinary. He has a great approach to motivate his team to deliver results, is extremely customer focused and is always striving to exceed expectations. He has excellent leadership skills and always inspires his team to strive for the best. I truly respect Gahn as a leader, a boss and as a friend. I look forward to working with Gahn again."

"I supported Gahn's account as a Services Sales Director. His account was the largest services account at our company so he and I worked on many opportunities to drive revenue together. Gahn is a complete sales professional, but there is one major thing about Gahn that stood out for me - his willingness to help others be successful. Even though he ran the largest account at Nortel, he always took the time to help mentor people and provide coaching that was very helpful to their development. I experienced this first hand and it has made me a better salesman."

"Gahn possesses the rare ability to create and actualize a strategic vision that is mutually beneficial for both his customer and his organization. Gahn is always willing to share his industry knowledge while being open to learning from others. These traits combined with unsurpassed integrity and a genuine desire to connect with people make Gahn the consummate Executive Sales Leader."

"Gahn's attention to details is one of his many assets. He provides great leadership with his team and his customer. He fosters an environment that allows people to exceed and executes on his plan that drives mutual benefit to the company and his account. His leadership has enhanced my skills both professionally and personally."

"Gahn hired me at Nortel and singlehandedly proved to me what I had long expected – that you can build team loyalty, make the job enjoyable, outperform your objective and not be micro-managed to death in order to be successful. Gahn builds phenomenal teams and then entrusts them to do what they do best. He is high-energy, a very charismatic presenter, probably the best person I have ever seen at building relationships (internal and external) and enjoyable to be around. His irrepressible devotion inspires his teams both by "walking the walk" and by producing creative strategies that always seem to work. He takes care of his people and ensures senior management knows what individual came up with the big idea or secured the strategic win. Simply put, Gahn is by far the best leader I have ever had the pleasure working for. I would follow him right into a losing battle on a moment's notice."

"In my role managing sales metrics at Nortel, I've worked for numerous sales executives – not only does Gahn motivate his sales team and create an atmosphere where people enjoy working for him, he has also achieved meaningful improvement in the overall account team's performance. Gahn is a passionate sales leader who always does the right thing for his customer, company, and sales team – while making it all look effortless in the process."

"Gahn is and has always been one of Nortel's greatest assets! His constant pursuit of success and his determined drive to sell have lead to overwhelming success in everything he has touched. Gahn's ability to manage both internally and externally with polished perfection add to his many, many strengths. Gahn is one of the very best presenters in the industry.....bringing with him a wealth of knowledge and experience second to none. His communicative and interpersonal skills are above anyones in the game. Gahn has an incredible gift of garnering the attention and admiration of a CXO while earning the trust at all levlels within an company. Nortel is a far greater company as a result of his presence. Any organization would profit from his many talents!"

"I've had the pleasure of working closely with Gahn for a number of years and he is one of the Top Sales VP's I've worked with in my career. He always gives 100% in support of his customer, his direct and extended teams. He has a deep knowledge of the sales process, works hard at driving and meeting his commitments and most importantly treats everyone with dignity and respect regardless of their position within an organization."

"Gahn has an amazing ability to communicate and build relationships with any and all around him. His enthusiasm and passion for leadership shine through in everything he does. I count myself lucky to be able to report into him."

"Gahn has led my account team since I started at Nortel. He is an energetic leader who deeply cares for his business, his customers, and his team. He has been a great example of an upper level sales vice president to me and has always produced great results as well as always been there for his team. I would easily recommend Gahn for any organizational leadership as his diligence and work ethic are top notch."

"Gahn is a successful sales professional. His ability to develop and manage relationships to mutual benefit is outstanding. Gahn will always maximize the opportunity!"

"Gahn is an intellectually bright, charismatic and enthusiastic leader. His ability to articulate a vision for his team as well as a mutually beneficial relationship for his company and customer drives results."

"Gahn is Mr "Can Do". He never gives less than 100% and is one of the best relationship developers in the business. He looks out for the customer and the organization while improving business metrics for consistently excellent results."


Gahn Lane the Senior Strategic Advisor to the CEO of Tonecommander…
Gahn's leadership style is characterized by his passion for growth, focus on results…
Gahn Lane is a seasoned sales and channel management professional who…
There's business and then there's the business of doing business. For Gahn Lane..